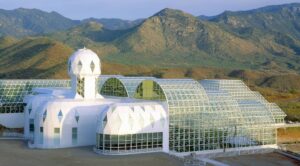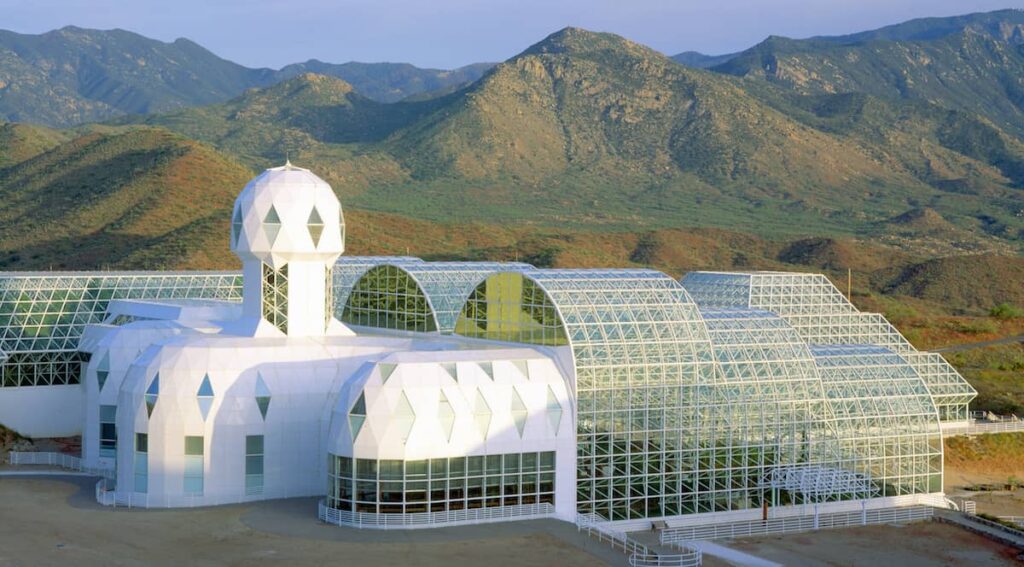 Behind the scenes tour of Biosphere 2
Podcast
Help Biosphere 2 directly in their mission to address the grand scientific and global challenges of our earth and its living systems.
The Biosphere 2 Podcast features thought provoking in-depth interviews with scientists, authors, engineers, entrepreneurs, artists, and policy makers exploring the threads between Earth, its living systems, and our place in the Universe. 
Details
This is a bus trip. We'll meet near Oracle and Magee that morning then travel to the Biosphere on a bus for our tour. After returning from the tour, Lunch will be at El Charro in the same parking lot.
7:30–7:55 AM: Bagels/Coffee in parking lot at Kohl's 7785 N Oracle Rd 85704.
Just south of Magee and Oracle.
8:00 AM sharp: Bus departs
8:00 AM–12:00 PM: Travel to Biosphere 2 and behind the scenes tour: 2–3 hours
12:00–1:00 PM (ish): Return to Kohls and walk over to El Charro for lunch
Masks
The Biosphere 2 is a UA facility, masks are required in all indoor spaces (including in Biosphere 2) and in outdoor areas where physical distancing is not possible.
Attire
New blue long sleeve Cabs shirt and khaki slacks.
If you don't have the new shirt, a Cabs polo.
Bolo tie and name badge
No jacket required unless you chill easily.
Comfortable shoes are strongly advised as well as water bottles.
Cost
There will be a $25 fee for the tour plus a shared bus cost for all active members – you will be billed.
Business Info
University of Arizona's Biosphere 2
32540 S. Biosphere Road 85623
biosphere2.org