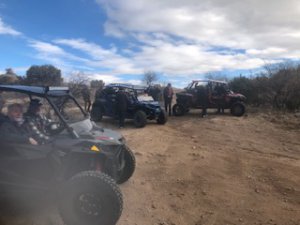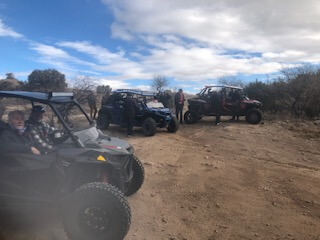 Wrangler: Sean Furrier
8:30AM Meet at Circle K Tanque Verde
9:15AM All vehicles will travel together on Reddington road – with your group – you will regroup at the entrance to the trail (3 feathers and Italian trap)
9:15 – 9:30 Unload trailers, distribute lunch and water
9:30 Final instructions
9:45 Groups depart – two trails
11:30 – 12:00 Groups arrive at Chiva Falls for lunch and scenery.
12:30 Last group will depart Chiva Falls
Meet at Fire Truck Brewery following the trip for a mandatory driver check in to confirm your group made it out. We don't want to leave anybody behind.